Proof of Payment from The PayLine Inc.
Welcome to view this page displaying the check from The PayLine member. Name of the recipient and Member ID have been rectified to preserve privacy.
Check for 8 Personal Sales for Payout from 1st to 21st April 2001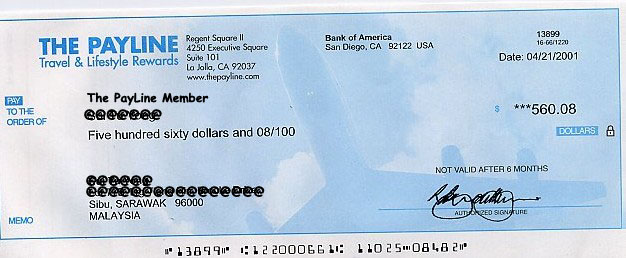 Disclaimer:
The Editor's intention is to show you of the Cash Reward from The PayLine and NOT of any guaranteed payout.

Copyright © 2001 Andrew Sui. All Rights Reserved.