TO: THE PAYLINE INC., LA JOLLA, CALIFORNIA, USA
13-03-2001
Re: Confirmation of Membership Fees Have been Made To The PayLine Inc.
This serves to confirm that we, the under-mentioned persons, have made the payment in respect of the Membership fee of US$200 each to The PayLine today (13-3-2001) by Bank Draft in US currency and sent to you by Federal Express courier service.
| | | |
| --- | --- | --- |
| Confirmation No. | Name | Email Address |
| 0082976 | Sui Tu Yong | andrewsui@themail.com |
| 0086613 | Ting Bing Bing | lindating@themail.com |
We attach herewith the photographs of the 2 Bank Draft and Courier Service's Despatch Receipt for your kind verification and immediate activation of our membership so as to qualify for 1st 100,000 members' award.
We agree and understood that our membership may be de-activated if The PayLine did not receive the same within 17 days from today provided that the Federal Express courier service could prove beyond reasonable doubt that the letter is never acknowledged receipt by any staff or representative from The PayLine Inc.
We hereby request you to verify the attached bank drafts and confirm to us in writing as whether or not it is in good order and acceptable to you. The Courier Despatch Note's tracking Number is 400-7417-2324; it is expected to arrive your office in 4 days (on 17-03-2001).
Thank you.
SUI TU YONG
TING BING BING
Attachments: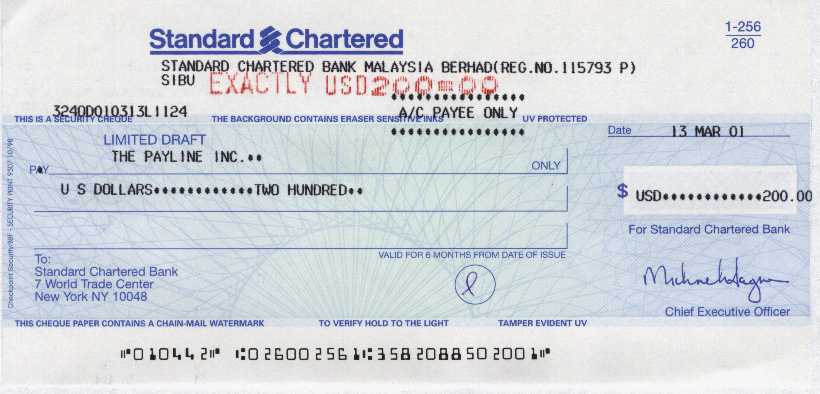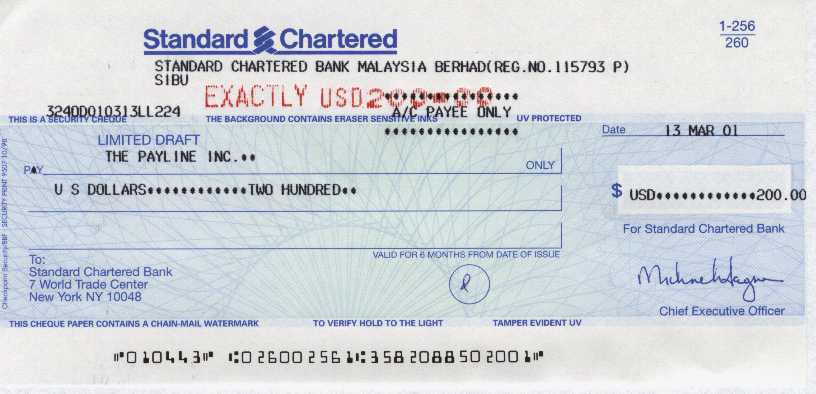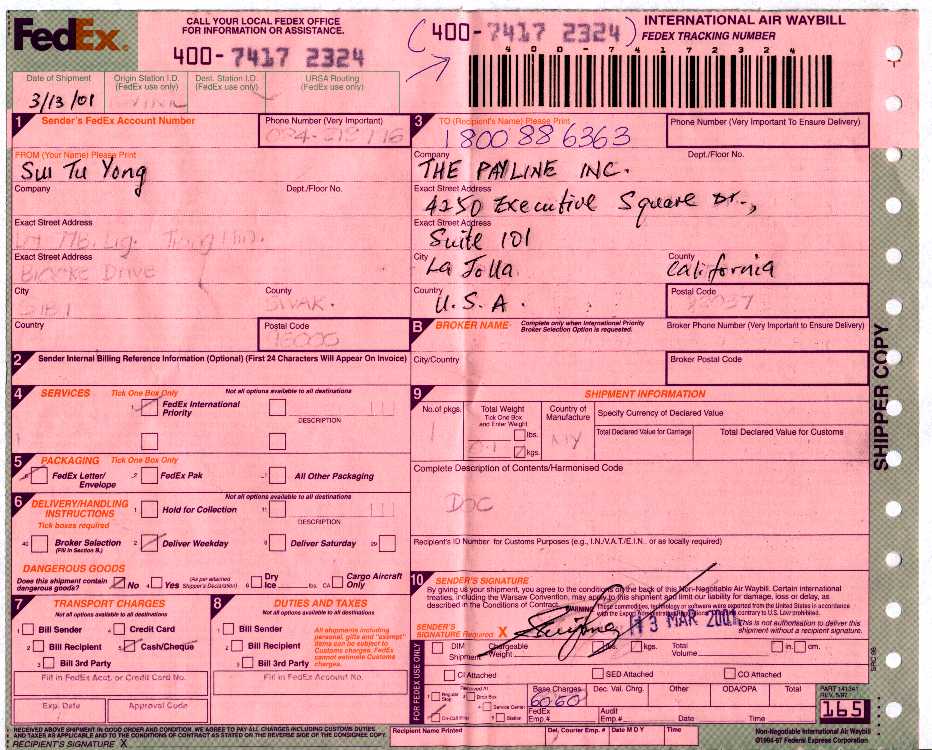 P/s: We request that any amendments to the MDP Compensation Plan shall be consented by two-third majority from the PayLine Affiliate members in order to protect our interests and effort made to promote the company thus far.